Aaron Wall is an expert on search. And Google.
If you want to understand how Google search works, go through this diagram in detail.
This is the introductory post on Aaron's SEOBook.com blog: How Does Google Work
And the diagram (follow link to diagram at bottom of diagram if you want to link to it yourself).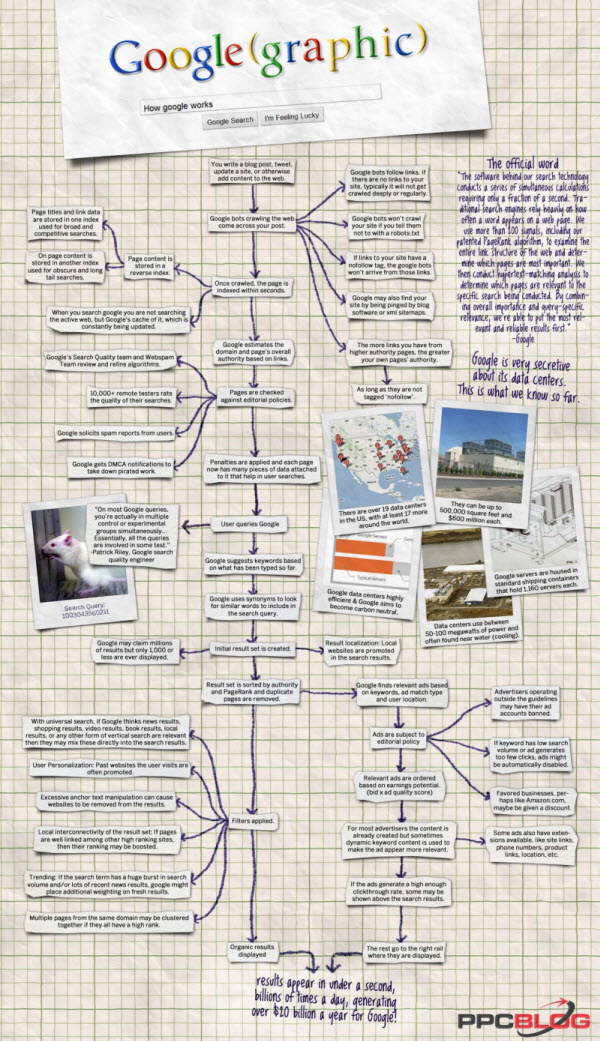 Infographic by PPC Blog